X-ray Diffraction for 2D Materials
The formation of single-crystal monolayers and few-layer films of transition metal disulfides (TMDs) and other two-dimensional (2D) materials is crucial for applications in optics, electronics, sensing, catalysis, and other fields. It is vital to characterize these materials in order to determine their properties and uses. The technique of x-ray diffraction (XRD) is commonly employed to investigate the atomic organization in ordered materials.
Alfa Chemistry provides XRD testing to characterize 2D materials, which is critical for understanding their properties. Our XRD services include: qualitative and quantitative determinations in crystalline materials; identification of phases, microcrystal sizes and crystallinity indices in chemicals and materials; refinement and determination of cells, planes, crystal structures and atomic positions. Please contact us right away so that we can help you with 2D material testing!
Why XRD
XRD is a fast analytical technique for studying crystal structures that provide quick insight into a sample's phase purity and crystallinity. XRD is based on the interference of monochromatic X-rays with the phase length of a crystalline sample.
A cathode-ray tube generates the X-rays, which are then filtered for monochromatic radiation and collimated to focus and direct at the sample. The interaction of light rays with the sample creates phase length interference when conditions satisfy Bragg's law. By scanning the sample angle in the 2θ range, all feasible lattice diffraction directions are found. Because each mineral has its own set of d-spacings, converting diffraction peaks to d-spacings enables mineral identification. The d-spacing is frequently compared to a conventional reference pattern to achieve this.
Fig 1. X-ray diffractograms of powder graphene oxide (GO), graphene oxide film (GOF), chemically reduced graphene oxide film (CGOF), and thermally reduced graphene oxide film (TGOF). (Gascho J, et al. 2019)
Advantages of the method:
Powerful and fast (< 20 min) technique for identifying unknown minerals
In most cases, it provides unambiguous crystal determination
Minimal sample preparation required
XRD devices are widely available
Data interpretation is relatively simple
Service Detail
| | |
| --- | --- |
| Testing Services | X-ray Diffraction (XRD) |
| Test Angle | Regular: 5~90°; Small Angle: 0.5~10° |
| Test Rate | Regular: 10°/min, 5°/min, 2°/min; Small Angle: 1°/min, 0.5°/min |
| Sample Type | Powder / Film / Bulk |
| Instrument Model | Malvern PANalytical X'pert Pro MPD, Ultima IV AUTOMATED MULTIPURPOSE XRD, Bruker D8 QUEST SC-XRD |
| Lead Time | 2~3 Weeks |
Our requirements for samples are as follows:
For powder sample: Customer please provides 100 mg sample. If the quantity is limited, please contact us. Please grind the sample well before delivery.
For bulk sample: The sample size is within 2 × 2 × 0.5 cm. Customers please mark the test surface to ensure that the test surface is smooth and clean.
For film sample: Please contact us for more information.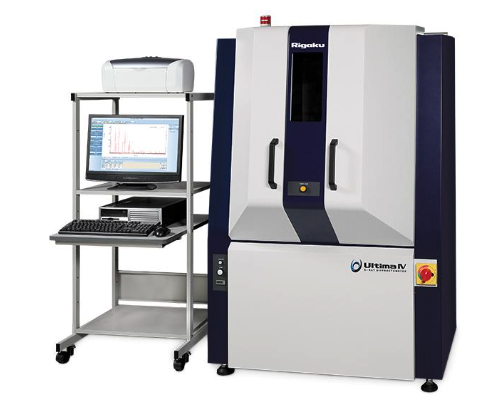 Note:
Test results are for reference only and may vary from sample to sample.
All samples are non-refundable, please contact us if you have special requirements.
Reference
Gascho J, et al. (2019). "Atomic Force Microscopy for Two-Dimensional Materials: A Tutorial Review." Journal of Nanomaterials. 2019: 5963148.
Our Advantages
High Quality
Cost-Effective
Hassle-Free
Cost-Effective
Alfa Chemistry provides cost effective, high quality and hassle free services to our clients worldwide. We guarantee on-time delivery of our results.
If you have any questions at any time during this process, please contact us. We will do our best to meet your needs.
Please kindly note that our products are for research use only.