Biosensing Based on 2D Materials
Two-dimensional (2D) materials have unique and diverse features that make them ideal for biosensing applications. When interacting with analytes, 2D materials are frequently utilized as sensing elements to improve detection signals or enable charge transfer. Furthermore, due to their conductive or semiconducting qualities, current biosensing trends have included 2D materials in numerous on/off biosensing platforms, as well as fluorescent bursts in optical systems.
Alfa Chemistry is a leader in the field of 2D materials research and development, and we can provide specific 2D material solutions to match our customers' needs. Please contact us right away if you need assistance with biosensing application research.
Our Materials Research
Electrochemical
The most extensively used biosensors are electrochemical biosensors. The enormous specific surface area, good electrical characteristics, and remarkable biocompatibility of 2D materials are all advantages. These characteristics offer an ideal milieu for immobilizing bioreceptors on the surface of 2D materials, giving these electrochemical sensors selectivity. Furthermore, performance metrics such as sensitivity and selectivity can be considerably improved by incorporating 2D materials and harnessing their unique capabilities.
Fig 1. (i) Schematic illustration of the biosensor construction process and (ii) the photocurrent generation mechanism of the PEC biosensor. (Wang M, et al. 2019)
2D materials with high conductivity, such as graphene and reduced graphene oxide, are often utilized to improve electrode sensitivity by increasing charge transfer and conductivity at the electrode surface. Alfa Chemistry blends functionalized graphene with electrochemical technologies to significantly improve current responsiveness while reducing overpotential. Due to their surface properties and configurable intrinsic band gap, 2D materials with semiconductor capabilities, such as various MXenes and transition metal disulfides, are also commonly employed for electrochemical sensing.
Due to the surface features of 2D materials, it is simple to combine different materials to improve materials and sensors in a synergistic way. Alfa Chemistry can combine two-dimensional components to get a one-plus-one result.
Optical
By exhibiting tunable optoelectronic properties, 2D materials are ideal for optical sensors. Their unique optical and vibrational properties, such as photoluminescence, enhanced photoelectron interactions, and plasma behavior, facilitate the construction of high-performance biosensors. Due to the planar structure and high surface area as well as the above-mentioned properties, 2D-based optical sensors will use 2D materials as substrates. In particular, TMDs are ideal candidates for optical-based sensing due to their tunable band gap and their ability to absorb in the visible and near-infrared range after doping.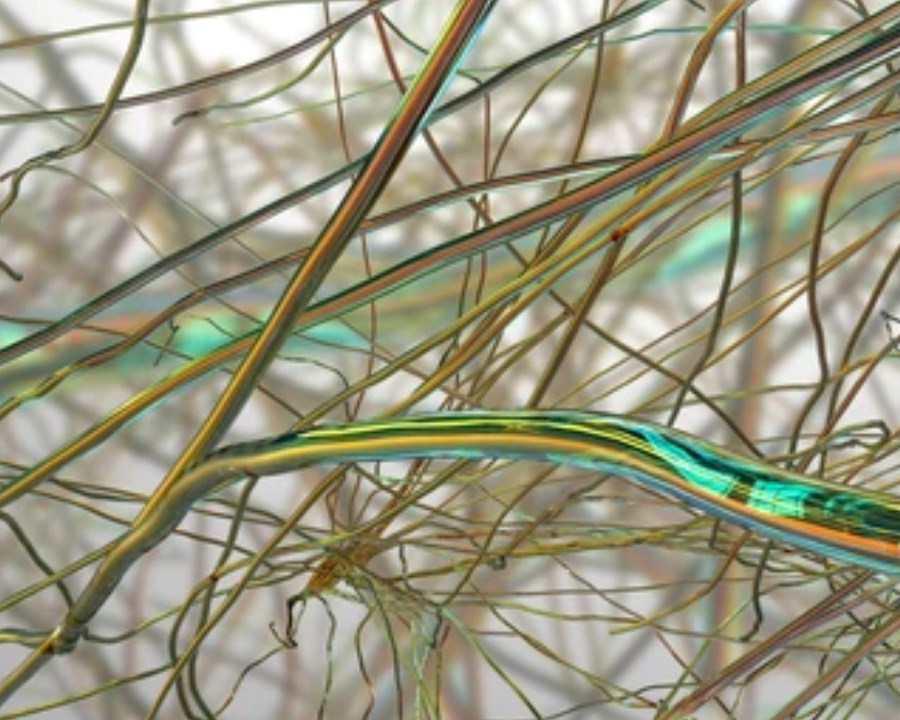 2D Material Solutions
Based on the above, Alfa Chemistry can provide or customize a variety of 2D materials for antimicrobial and antifouling surface applications. Below are some available 2D materials and their surface property effects for biosensing applications. Common properties, such as high surface area and biocompatibility, are omitted.
| 2D Material | Surface Properties | Application on Biosensors | Target | LOD/LR |
| --- | --- | --- | --- | --- |
| Graphene and its derivatives | Zero gap semiconductor, excellent conductor, high electron transfer capabilities, ease of functionalization and doping, fluorescence quenching | Optical (graphdiyne) | DNA | 25 fM |
| 2H WS2 | Semiconducting, tunable band gap, photoluminescence, ease of functionalization, fluorescence quenching capabilities | SERS | Cardiac marker myoglobin | 0.5 aM/0.5 aM~5 pM |
| BP | Semiconducting, direct and tunable band gap high carrier mobility, moderate on/off ratios, broad absorption range | EC  | TCA, NaNO2 and H2O2 | 1.0 mmol L-1 (TCA), 0.033 mmol L-1 (NaNO2) and 0.67 mmol L-1 (H2O2) |
| Ti3C2MXenes | Metallic, excellent conductivity, ease of functionalization, hydrophilic surface | EC | Cancer biomarkers (carcinoembryonic antigen (CE)) | 0.000018 ng mL-2/0.0001~2000 ng mL-1 |
| MoS2/Graphene Aerogel Heterostructures | Framework increases the surface area, improved charge transfer and conductivity | EC | Glucose | 0.29 mM/2~20 mM |
You didn't find what you were looking for? We can deliver unique solutions because of our wide skill set. Please get in touch with us to discuss your needs.
Reference
Wang M, et al. (2019). "Photoelectrochemical Biosensor for MicroRNA Detection Based on a MoS2/g-C3N4/black TiO2 Heterojunction with Histostar@AuNPs for Signal Smplification." Biosensors and Bioelectronics. 128: 137-143.
Our Advantages
High Quality
Cost-Effective
Hassle-Free
Cost-Effective
Alfa Chemistry provides cost effective, high quality and hassle free services to our clients worldwide. We guarantee on-time delivery of our results.
If you have any questions at any time during this process, please contact us. We will do our best to meet your needs.
Please kindly note that our products are for research use only.