2D Crystal Materials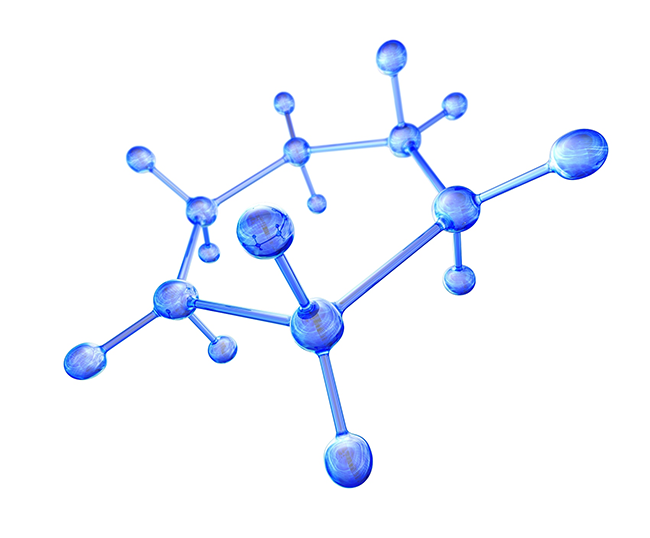 Two-dimensional (2D) materials refers to a broad class of materials that are relatively big in the other two dimensions but reduced to the thickness of an atomic layer in one dimension. Due to their distinctive characteristics and enormous potential for a range of applications, 2D materials are of tremendous interest.
Types of 2D Crystalline Materials
Additional 2D materials outside graphene include single-element silicene, germanene, stilene, boronene, and black phosphorus, as well as transition and main group metal-sulfur complexes like MoS2, WSe2, ReS2, PtSe2, NbSe2, and others, as well as other 2D materials like h-BN, CrI3, NiPS3, and Bi2O2Se. These 2D materials, which include superconductors, metals, semimetals, semiconductors, and insulators, have entirely distinct energy band structures and electrical characteristics. They also possess superior mechanical, magnetic, thermal, and optical qualities. More practical material systems may be created by layering several types of 2D materials. As a result, it is anticipated that these materials will be employed in high-performance electrical, optoelectronic, spintronic, and energy conversion and storage systems.
Synthesis, Characterization and Modification
The preparation, characterization, modification, theoretical calculations, and application exploration have been the main areas of attention for our study on 2D materials. Mechanical exfoliation, liquid phase, and chemical vapor deposition are the three primary synthesis techniques for 2D materials. The creation of a variety of 2D composites with excellent quality and affordable costs is made possible by chemical vapor deposition (CVD), one of the ways for creating 2D composites. Numerous outcomes with huge domain sizes, adjustable number of layers, quick growth rates, and good feature quality have been obtained in the CVD development of 2D composites thus far. As a result, CVD techniques have a lot of potential for commercializing 2D composites. For the characterization of 2D materials, researchers at Alfa Chemistry have established a range of characterization tools such as complementary spectroscopy as well as electron transport.
Alfa Chemistry may optimize the benefits of the material by avoiding its own drawbacks by doping, chemical modification, electrostatic modulation, and alloying. Modification is also a crucial component in the creation of 2D materials. The creation of 2D materials depends heavily on theoretical computations. Alfa Chemistry is able to find new 2D materials, forecast their characteristics, explain observed events, and direct the design of experiments using theoretical calculations. Please click on our services to learn more and to know more.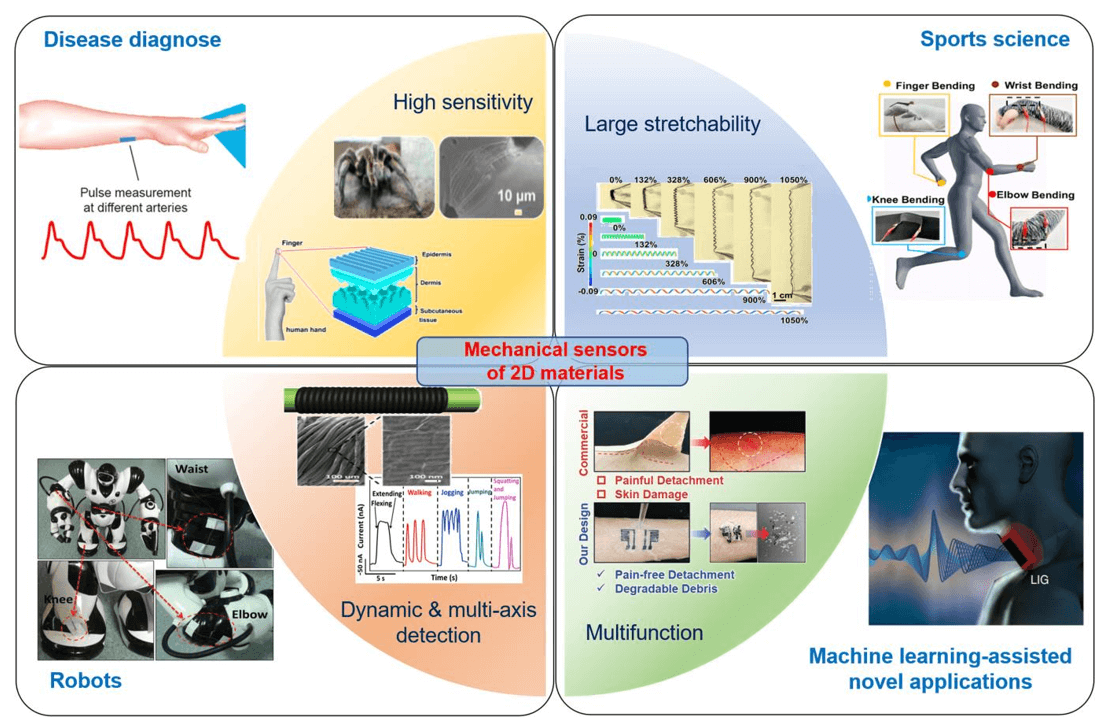 Fig 1. Structural designs and wearable applications of mechanical sensors based on 2D materials. (Yang T, et al. 2022)
Applications
Despite being unlikely to replace silicon materials, 2D materials can enhance current technological capabilities. Electronic gadgets will keep getting quicker, smaller, and more functional as technology advances. Information, micro-nano optoelectronics, and other fields may benefit from the use of novel quantum physical phenomena and new two-dimensional materials like graphene and transition metal sulfur cluster compounds. More and more novel 2D materials are being developed that display distinctive features as the family of 2D materials continues to grow, laying the groundwork for more extensive study and applications.
Contact Us
Alfa Chemistry offers an extensive catalog of CVD grown 2D materials for a wide range of applications in electronics, optoelectronics, sensors, flexible devices and electrocatalysis. We focus on the synthesis of defect-free single crystals of large, high-quality, electronic and optical-grade layered vdW crystals. This category includes 2D metallic, semimetallic, superconducting or CDW single crystals. Click on a specific product for more details. If your research requires any special crystals, please feel free to contact us. Our R&D team will be happy to meet new challenges.
Reference
Yang T, et al. (2022). "Mechanical Sensors Based on Two-Dimensional Materials: Sensing Mechanisms, Structural Designs and Wearable Applications." iScience. 25(1): 103728.
Our Advantages
High Quality
Cost-Effective
Hassle-Free
Cost-Effective
Alfa Chemistry provides cost effective, high quality and hassle free services to our clients worldwide. We guarantee on-time delivery of our results.
If you have any questions at any time during this process, please contact us. We will do our best to meet your needs.
Please kindly note that our products are for research use only.