Sensors and Energy Devices Applications of 2D Materials
Due to their vast range of applications in everyday life, sensors, and energy devices are among the most socially influential applications. Two-dimensional (2D) materials have a lot of benefits over bulk materials, like a high surface area to volume ratio (which is important for sensors), ultra-high electrical conductivity, Young's modulus, mobility, high temperature, and coefficients. Due to their unique features, these materials can be used for a variety of applications, including sensing, energy harvesting, and flexible electronics, to mention a few. Alfa Chemistry "tailor-made" solutions for applications using 2D materials. Please get in touch with us right away so that we can assist you with your application research.
Sensors
Because of their huge surface-to-volume ratio, 2D materials are interesting sensor materials. The exceptional sensitivity of 2D materials in detecting molecules adsorbed on their surface is due to their huge surface-to-volume ratio. Alfa chemistry can be further extended by optical methods for patterning. To boost sensitivity and change sensor reaction times, laser power can be used to tune the chemical composition and electrical properties of the laser-treated region. Photo-oxidation of TMD, for example, has been found to alter the surface conductance of transition metal oxides, allowing for ultra-sensitive temperature, humidity, and gas sensing with a sensitivity of 1 ppm.
Fig 1. Diverse 2D materials encompassing insulators to superconductors. (Kang J, et al. 2014)
Other optical modification techniques, such as optical ablation, can be used to reproduce normally made ultrasensitive sensors, opening up new research possibilities. Furthermore, we employ plasma-assisted techniques to functionalize 2D materials in order to create low-cost, high-performance sensors.
Energy Storage Devices
As the demand for tiny, portable, and self-sustaining technologies develops, research into energy storage devices, notably supercapacitors and batteries, is continuously expanding. Optical alterations of 2D materials are especially promising for the construction of small energy storage devices because they allow for the quick and cost-effective production of flexible devices on a chip. In industrial manufacturing, alfa chemistry uses a variety of optical technologies to create small supercapacitors. In commercial production, Alfa Chemistry uses a variety of optical technologies to create small supercapacitors.
We spray MoS2 nanosheet-containing coatings onto silicon wafers with pre-patterned gold contacts, then laser irradiates the MoS2-based coatings to pattern them. We also used a laser-assisted fabrication process to fabricate sulfur- and nitrogen-doped graphene electrodes with various nanoparticles, enabling long-term cycling with almost no degradation in charge capacity.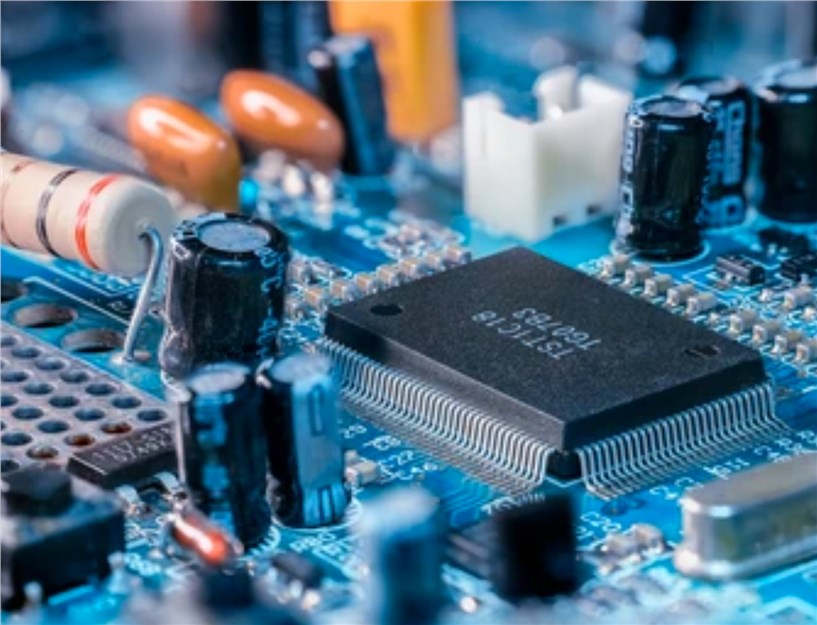 Furthermore, we are fabricating 2D materials for low-cost and high-performance energy storage devices using plasma-assisted technologies.
Please Contact Us
Finding the best material for a customer's specific application is the ultimate goal of Alfa Chemistry. Of course, there is the opposite: when researchers discover new material, they want to know all the possible applications for which this material holds promise. Alfa Chemistry can help you with all of these questions. You didn't find what you were looking for? We can deliver unique solutions because of our wide skill set. Please get in touch with us to discuss your needs.
Reference
Kang J, et al. (2014). "Graphene and beyond-graphene 2D crystals for next-generation green electronics." Micro- Nanotechnol. Sensors, Syst. Appl. VI. 9083: 908305.
Our Advantages
High Quality
Cost-Effective
Hassle-Free
Cost-Effective
Alfa Chemistry provides cost effective, high quality and hassle free services to our clients worldwide. We guarantee on-time delivery of our results.
If you have any questions at any time during this process, please contact us. We will do our best to meet your needs.
Please kindly note that our products are for research use only.