Electronic Applications of 2D Materials
Electronic devices made of two-dimensional (2D) materials offer significant improvements in miniaturized electronics, such as improved contact performance and better control of active channel parameters. Transistors and storage devices made of 2D materials have applications in electronics. Alfa Chemistry "tailors" solutions for applications using 2D materials. Please get in touch with us as soon as possible so that we can help you with your application research.
Contact Engineering
The contact resistance at the material-contact interface has a significant impact on the performance of 2D material electrical and optoelectronic devices. Site-specific impurities typically increase the height of the Schottky barrier at the material-contact interface, resulting in non-ohmic resistance. To improve device performance, the Schottky barrier height must be reduced.
Through localized phase change and oxidation, Alfa Chemistry has showed that optical manipulation at the material-contact interface can improve device performance in TMDs. For example, to increase contact resistance, we laser irradiated the crystalline phase of MoTe2 locally.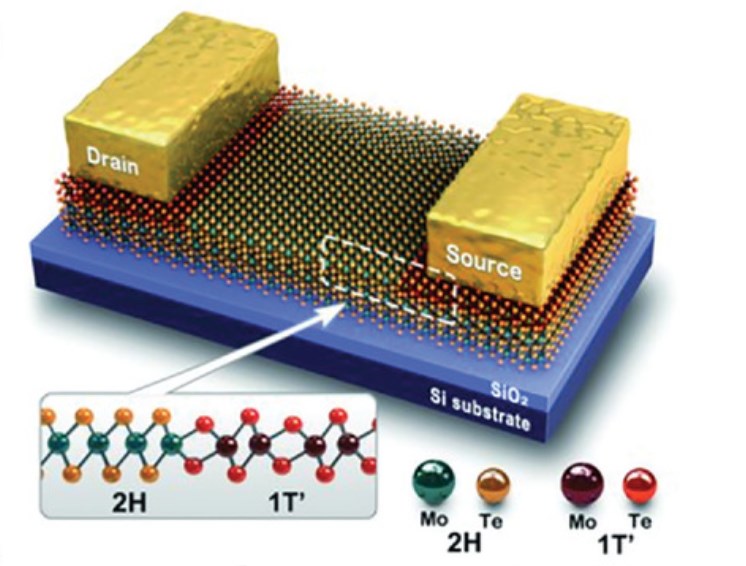 Fig 1. Schematic of phase transition 2H and 1T' heterojunctions for contact engineering created using optical fabrication methods. (Cho S, et al. 2015)
In addition, we have used optical modifications for the development of transparent and flexible electronics. Under typical environmental conditions, the optical modification approach enables for creating 2D material connections with controlled size and form, as well as enhancing the interface to improve electrical and optoelectronic capabilities.
Tuning Electrical Performance
Modifying the electrical characteristics of active 2D materials is a simple technique to improve or tune the performance of electronic and optoelectronic devices made with them. Alfa Chemistry can demonstrate optically modified 2D material devices through laser doping, reduction, oxidation, and ablation-induced bandgap engineering. These laser-induced changes can lower threshold voltages, increase drive currents, alter conductivity and expand the operating spectral range of optoelectronic devices. We have employed optical doping to manufacture 2D materials with significant property changes in p-n junctions and transistors, for example.
Memory Devices
The growing amount of digital data is propelling storage technologies forward. The unique material features of 2D materials should improve the performance of storage devices even further, but their current slow and expensive production processes have stymied progress. Optical modifications have been shown to unlock the true potential of 2D material storage devices. Optical modification technologies are a more efficient and cost-effective option.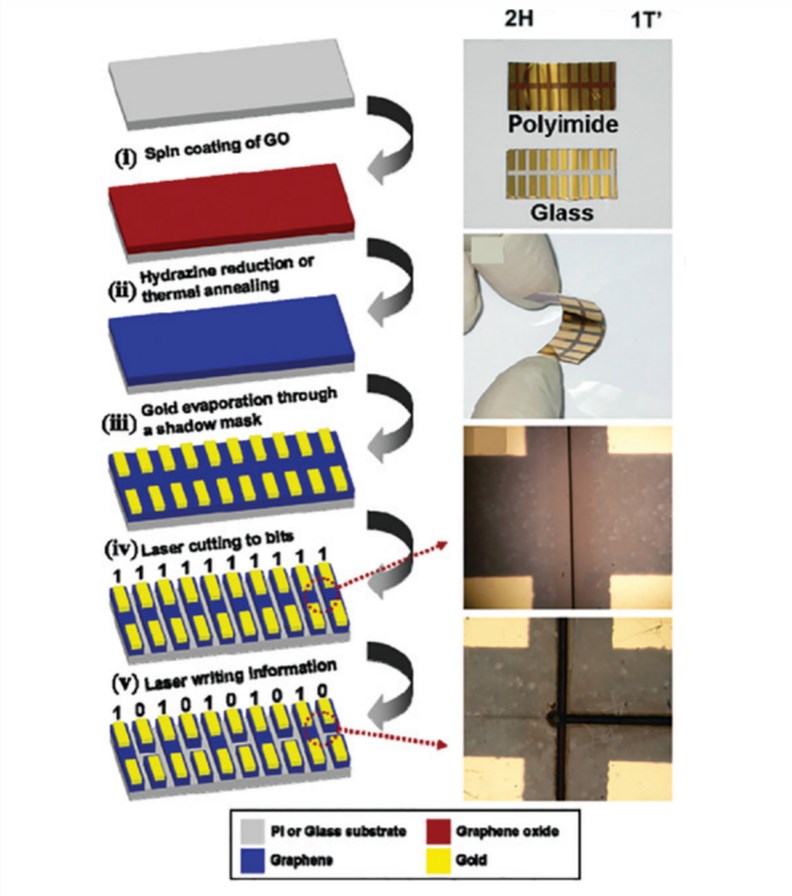 Fig 2. Manufacturing process for graphene write-once-read-many memory devices created using optical fabrication methods. (Liang J, et al. 2010)
Alfa Chemistry can design new laser-modified 2D materials for storage devices through optical ablation and LDW. For example, laser-ablated flexible graphene write-once-read-many memory cards with data densities up to 500 000 bits cm-2 achieve write and erase times of 10 ns. These characteristics outperform other new 2D material storage devices.
Please Contact Us
Finding the best material for a customer's specific application is the ultimate goal of Alfa Chemistry. Of course, there is the opposite: when researchers discover new material, they want to know all the possible applications for which this material holds promise. Alfa Chemistry can help you with all of these questions. You didn't find what you were looking for? We can deliver unique solutions because of our wide skill set. Please get in touch with us to discuss your needs.
References
Liang J, et al. (2010). "Toward All-Carbon Electronics: Fabrication of Graphene-Based Flexible Electronic Circuits and Memory Cards Using Maskless Laser Direct Writing." ACS APPLIED MATERIALS & INTERFACES. 2(11): 3310-3317.
Cho S, et al. (2015). "Phase Patterning for Ohmic Homojunction Contact in MoTe2." SCIENCE. 349(6248): 625-628.
Our Advantages
High Quality
Cost-Effective
Hassle-Free
Cost-Effective
Alfa Chemistry provides cost effective, high quality and hassle free services to our clients worldwide. We guarantee on-time delivery of our results.
If you have any questions at any time during this process, please contact us. We will do our best to meet your needs.
Please kindly note that our products are for research use only.